Introducing Smart Path from inspace - the hybrid workplace technology platform that makes workplaces work better. inspace's Smart Path feature is a powerful solution for wayfinding that streamlines the navigation process, making it easier and more efficient than ever before.

Smart Path transforms the floor plan of your office into an intuitive and interactive wayfinding map. By using inspace, users can easily navigate the office, making their way to a desk, office, meeting room, common area, employee dining, parking area, and more. Smart Path draws a visual path, a bit like a Pacman trail, that guides users to their destination and points out important landmarks along the way, taking the guesswork out of navigating your office.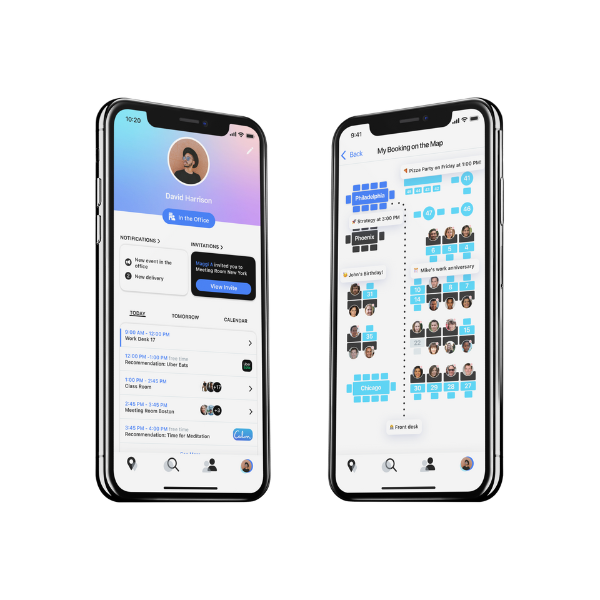 inspace, acting as a virtual office concierge, offers a range of features that cater to all workplace needs for users. It's a one-stop shop that provides users with a wealth of information and support both inside and outside of the office. From booking hot desks, hoteling desks or meeting rooms, finding the nearest restroom, and ordering lunch, inspace has got you covered.
One of the significant benefits of Smart Path is its ease of use. Whether you're a visitor or an employee, Smart Path makes navigating your office a breeze. The user-friendly interface, along with cutting-edge technology, makes inspace the ultimate workplace companion. With Smart Path, visitors and employees feel more connected to the office and its people, helping to boost productivity and engagement.
Smart Path offers visitors an easy-to-follow guide from check-in at the front desk to their assigned desk or meeting room and even to the kitchen or closest cafe for a cup of coffee. The app offers a smooth and reliable experience, guiding visitors to their desired location while highlighting landmarks. Smart Path enhances the experience for visitors, making them feel welcome and supported throughout their journey.

Smart Path makes navigating the office easy for remote employees, even if they are not physically present. Employees can locate their team's area, find available hot desks with desired amenities, and even pre-book parking spaces or lockers, and receive reminders about upcoming sessions and meetings. With Smart Path, remote employees can feel more connected to their team and the office, boosting their sense of engagement and productivity.

inspace's Smart Path feature offers a range of benefits for your office. From its ease of use to its range of features, inspace simplifies using your office space. It is an excellent tool for both visitors and employees, enhancing experience and boosting engagement.